The work we do for clients is highly diverse and so are our teams. Connecting and uniting us are our values and our dedication to quality. Integrity, ethical behaviour, and transparency are the fundamental pillars of our activities. We aim to lead by example and help our clients towards greater transparency. Our undertakings are subject to strict regulations and reviews. Helping us achieve exceptional quality is the across-the-firm exchange of information and knowledge.
We adhere to professional standards
We follow the highest professional standards and base our provision of client services on them.
Cooperation with clients
The adherence to rules and procedures in the client and engagement acceptance process as well as in continuing client relationships is a vital part of our risk management process.
Every year, we evaluate whether to continue in cooperating with a client. As part of this process, we also consider whether to introduce any additional quality and risk management processes to the particular engagement in question. This may involve adding particular experts and specialists to the engagement so that they may, e.g., evaluate the quality of our risk management.
We make sure our clients stay abreast of news and get together with them e.g. at conferences, training courses and seminars that we organise; we also prepare analyses, research and benchmarking studies for them.
Engagement work principles
KPMG's teams are made up of specialists equipped with relevant expertise and necessary experience. We actively control all processes of each engagement, carefully monitor and point to agreed milestones, and follow approved timetables. We work efficiently and make the most of our knowledge so that our cooperation with clients is as beneficial as possible.
Strict adherence to independence forms an integral aspect of all our processes. To manage independence, we use a global KPMG application that records and monitors all investments effected within KPMG, including any personal investments of our partners and managers.
We use a global electronic system for controlling independence and conflicts of interest, which allows us to review and approve business relations between KPMG and clients within our global network of KPMG offices. This helps ensure that KPMG member firm engagement teams provide only services which are not in conflict with our independence and impartiality.
KPMG member firms follow strict internal confidentiality guidelines regarding client-related information and all information obtained during engagements is considered confidential. All KPMG employees including administrative, support and technical department staff are obliged to maintain confidentiality. 
Quality and risk management principles and instruments
We have a comprehensive quality and risk management system in place that is fully compliant with the International Standard on Quality Control (ISQC 1), the codes of ethics for auditors and accounting experts and attorneys-at-law, as well as rules required by international regulators.
Our quality management system rests on the following pillars:
The firm's management is responsible for our corporate culture, quality and risk management.

We use a global electronic system for controlling independence and conflicts of interest, serving to monitor the services provided not only to specific companies but also to all their related entities.

For each individual client and every engagement, we assess the impacts of our cooperation on our firm's reputation.

We apply clear rules and robust methodologies and adhere to high quality and expertise standards.

Every year, our employees participate in a number of professional training courses that focus on legal compliance and ethical conduct. Annually, they are asked to confirm their independence with regard to our audit clients. Each function of our firm is equipped with a broad methodological background as well as tools complying with regulatory requirements, and reflecting the newest trends in the given industry.

We invest into our employees' development.

Our employees are our main asset. To be able to offer the quality services and added value which our clients expect from us, we support a motivating and inspiring working environment and corporate culture. To adequately promote KPMG's reputation, employees need to adhere to our values. The recruitment of suitable candidates and their professional growth is crucial.

We apply efficient engagement management processes.
Each engagement is managed precisely in compliance with clear rules and set process procedures.
Timely involvement of managers and partners into the engagement process is standard.
We continuously strive for improvement and excellence.
Our existing quality standard involves the regular annual review of selected engagements by the staff of other KPMG member firms. Similarly, we conduct annual internal tests to verify the adherence to internal corporate regulations.
All employees as well as any third party may make use of the KPMG Hotline to report issues or complain about unethical behaviour.
Our Code of Ethics lays down the firm's corporate culture and its values are vital for a successful and sustainable business.
We want to play an important role in the cultivation of the entrepreneurial environment which is why we participate in projects designed to promote it.
Recommendations for Public Tender Contractor
We are a signatory of the Recommendations for Public Tender Contractors, which supports more transparent public tender and public contractor selection processes.
We inspire responsible entrepreneurship
Socially accountable entrepreneurship benefits not only the communities but the responsible entities themselves. We aim to communicate social responsibility and sustainability to all other subjects on the market, and are a member of expert organisations and working groups.
Business for Society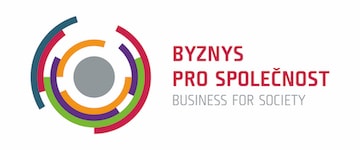 We are members of the Business for Society Alliance, the largest professional organisation focused on spreading CSR principles and sustainable business in the Czech Republic. It is an association of socially responsible companies that are sensitive to their business environment and whose management involves approaches respecting the needs of society, employees, customers and the environment.
The Czech Business Council for Sustainable Development

We are one of the founding members of the Czech Business Council for Sustainable Development with the aim to promote the active involvement of the entrepreneurial sector in the sustainable development of Czech society.
Knowledge Management
We are a knowledge-based organisation and want to develop and learn faster than others. We systematically aim to develop and share our knowledge to be able to offer our clients highest quality services. We have introduced knowledge management principles and the appropriate IT systems. We continuously develop a culture of sharing and learn from each other. We want to assure that our employees can find the necessary know-how at the right time and that they are able to use it in the appropriate context.
Our knowledge management principles:
share your knowledge
be aware what you can and cannot share
keep the knowledge you share up-to-date and relevant
make it easy for others to find you and any non-documentable knowledge you may have
keep your personal data in the firm's profiles updated
do not detain your knowledge in closed communities or systems
use uniform systems and applications for knowledge sharing
KPMG's Knowledge Management includes the following areas:
Content

We make internal know-how sources (methodologies, policies, templates) as well as external information sources available to our colleagues (e.g. information on companies, interconnectedness of companies by assets, industrial analyses, news releases).

Cooperation

We interconnect our employees and accelerate the sharing of information through the appropriate combination of personal meetings and communication technology.

Technology

We take advantage of all global knowledge sharing tools throughout KPMG. At the same time, we look for other ways to effectively share information when central tools are not enough.

Sharing culture

We have an organisational structure in place and assigned roles and responsibilities that support knowledge sharing.
We want our colleagues to be able to confidently and comfortably ask for advice and information that they themselves might not have. We teach our employees that they lose nothing if they share their knowledge, but that instead all will gain and the firm will move forward faster.
We support peer-centred learning. KPMG supports a number of formal as well as informal expert communities that share information not only on electronic platforms, but most importantly at internal training courses and workshops.

Knowledge Management tools

KPMG Portal

Our intranet is a central place featuring information that helps employees in their work. It contains internal know-how, methodologies, processes and sample statements. The Portal serves as a guide, directing people to professional and administrative applications.

In today's world, having more information does not necessarily mean having better information. We prefer quality to quantity. We want up-to-date knowledge and expertise and aim to avoid overloading employees with a plethora of irrelevant data.

Whereas in 2017, we migrated our intranet to a higher software version and cleaned and updated its contents, in 2018 we focused on its modernisation, uniform design and simplified look, all making it easier for users to find relevant content.

Knowledge Base

The Knowledge Base platform ensures the safe and effective sharing of expertise combined with engagement outputs, references and complete proposal presentations. KBase lets our advisory departments quickly search and find the results of their predecessors' work, and with its competency data base, it enables users to locate a colleague with a given competency, while the system immediately generates the CV of the found expert to be used in proposals and tender procedures.

| | | |
| --- | --- | --- |
| Areas covered by Knowledge Base | Introduced in 2017 | Introduced in 2018 |
| Tax advisory | Tax and legal library catalogue including lending system | Internal departmental and specialised group meeting minutes; client presentations |
| Advisory services | Virtual profiles of employees, their professional and linguistic competences, including a system generating up-to-date CVs | |

Echo online

In 2001, we introduced Echo, a printed in-house magazine, to our employees. For the last five years, Echo was issued every two months, with one month taken up with preparations and printing. This made the magazine and its content rather outdated. We hence also sent out a lot of internal all-staff emails, but eventually became convinced that we needed to get news to people in a less interruptive manner. It thus seemed a natural step to digitalise our printed medium, offering us faster communication, better and more direct feedback from readers, reduced costs, and a lesser ecological impact. We now publish at least three articles or news items a week as the need arises. Employees are provided with intra-firm news in a pleasant, user-friendly environment that is also accessible from their mobile phones. Apart from the news, staff can also peruse the offer of internal courses, a photobook featuring all employees along with their current location in the Prague building. The digital version also features a market place for employee ads, a map with favourite lunch venues, and access to KPMG's regular press monitoring. Another advantage is an interactive calendar that features all internal and external events in one convenient spot.

We were also able to link our TV screens in the relax zones on every floor of the Prague office and in every other Czech KPMG branch with our electronic Echo, making it possible to promote events and inform on news in an additional, highly visual manner, and thus creating a comprehensive communication circuit that joins desktops, TVs and smartphones.